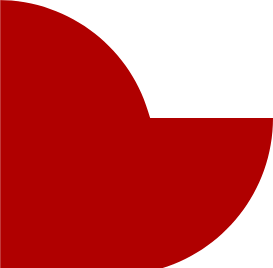 Planning public and open spaces in a vertical city: an international comparison
Event Science Centre of Singapore, Singapore
Registration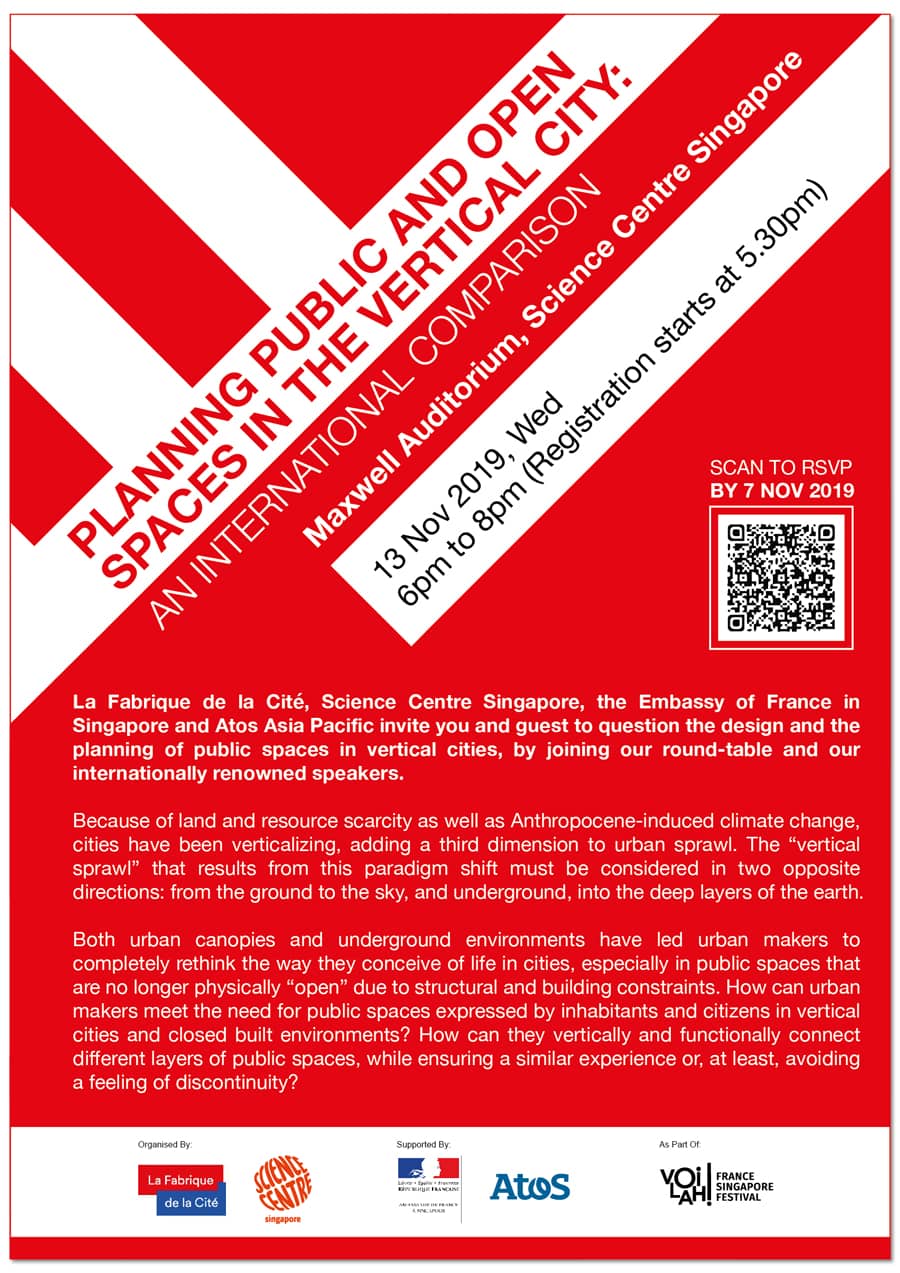 Program:
5:30-6:00pm – Doors opening.
6:00-6:10pm – Welcome speeches by officials
6:10-6:15pm – Introduction
6:15-6:55 – Presentations of Andrea Cassi, Rhoda Dinesen, Limin Hee and Charu Kokate.
6:55-7:20 – Discussion and debate
7:20-7:40 – Questions from the audience
7:40-8:00 – Buffet
Speakers:
Andrea CASSI, partner, Carlo Ratti Assicoati.
Uli BRAUN, CTO, Atos AsiaPacific.
Limin HEE*, Director, Center for Liveable Cities.
Charu KOKATE, principal, Safdie Architects.
*To be confirmed
The session will be chaired by Raphaël Languillon, senior research manager at La Fabrique de la Cité.
La Fabrique de la Cité
La Fabrique de la Cité is a think tank dedicated to urban foresight, created by the VINCI group, its sponsor, in 2010. La Fabrique de la Cité acts as a forum where urban stakeholders, whether French or international, collaborate to bring forth new ways of building and rebuilding cities.