Op-Ed
Towards a society of multiple property owners?
Thomas Piketty's work on wealth inequalities in France has highlighted a transition during the 20th century from a "rentier society" to a "managerial society", thus rebalancing success through work and capital. The author of Capital in the 21st Century warned, however, of a possible return to strong inequalities that could jeopardize the meritocratic system on which our democratic societies are based.
The contribution of housing capital to these inequalities has been the subject of intense controversy among economists over the past decade: some consider that the increase in property prices is only a source of second-order inequalities, while others consider that this phenomenon risks maintaining a major inequality dynamic. Moreover, the question of whether the overcapitalization of the real estate market constitutes a bubble or a new land regime is still open. Until now, it has been difficult to close the debate on housing capital inequalities, in the absence of particularly fine-grained data to clearly identify who owns what in France.
The 2021 edition of "France, a social portrait" published by INSEE (the french National Institute of Statistics and Economic Studies) makes a new contribution to this debate by offering a new report on inequalities in housing wealth in France. This study, which draws on important statistical data, paints a particularly alarming picture of the concentration of housing capital in the hands of multiple owners. In short, it is possible to distinguish four main categories of households, according to the state of their housing wealth:
At the top of the pyramid, a tiny minority (3.5% of households) constitute a rentier class by owning at least 5 homes. They alone own 50% of privately owned rental units. They own 37% of the housing units located in the center of large cities.
Next is a much larger class (20.5%) of timeshare owners (2-4 units) who own almost half (49.2%) of the housing stock owned by households.
34% of households own only one unit (mostly their primary residence).
At the bottom of the pyramid, the largest category in number (nearly 42% of households) does not own any housing. These are the big losers in the significant increase in real estate prices since the early 2000s.
This "big picture" was produced using data from 2017, at the beginning of Emmanuel Macron's five-year term. It inevitably raises major questions about public policies conducted over the past several decades: 1) how to adjust our tax system to curb this unequal dynamic? 2) how to limit the windfall effect of private rental investment schemes for multi-property owner households? With the French presidential election just a few weeks away, let's hope that strong answers will be provided to these questions at the beginning of the next legislature in an attempt to restore our meritocratic system.
No time to read? La Fabrique de la Cité has got you covered.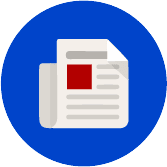 Receive the Urban Snapshot
Stay up to date on our news and projects by subscribing to our monthly publication.