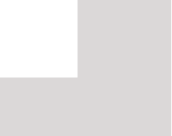 Op-Ed
Urban natures : history and topicality of a political and technological issue
A major challenge for contemporary cities
Biodiversity corridors, urban forests, reversal of land artificialization, urban agriculture: not a week goes by without these ideas being covered in the press and being the focus of heated debate. Contemporary urban development affords a much greater importance to nature than conventional planning. This paper proposes to explore two aspects of this trend. The first concerns the manifold technological questions raised by the presence of natural elements in cities. The second lies in the deeply political nature of this presence.
Ensuring that plant and animal species can prosper in urban areas has always posed a technical challenge for cities which must adapt spaces if they are to survive. This aspect has become more urgent due to climate change and the need to find solutions to stop its effects from making many urbanized areas uninhabitable for many species. Stepping up the presence of natural elements is a key component, if not a panacea, of cities' adaptation to rising temperatures and the resulting extreme weather events. This shift brings the technological aspects of nature's presence in urban areas into sharper focus.
The political aspect of nature in urban areas is slightly more complex to unpack. It is seen in intentions, projects, and experiments. This gives practices such as urban agriculture and shared gardens a highly symbolic dimension. In a bid to re-establish social cohesion that has been undermined by social divisions and ideological differences, these practices suggest that our ability to live together in a major contemporary city cannot be separated from the importance given to natural elements. A new social contract including both humans and the rest of the natural world is being created to bridge these gaps.
Our ability to live together in a major contemporary city cannot be separated from the importance given to natural elements.
From history to the current situation
While it has acquired a higher salience in recent times, the relationship between city and nature is long-standing. However, this relationship is often addressed without considering its history. The dawn of the Anthropocene, this epoch in which humankind's influence on the planet became commensurate with geological phenomena, heralded a tendency toward historical amnesia, defined as "presentism" by historian François Hartog[1]. This position paper will take a stance that runs counter to this trend. History sheds light on the two aspects that make up the relationship between city and nature, namely its technological character and political dimension. These two aspects have admittedly become heightened in recent decades, but they have long guided considerations and practices concerning the introduction and retention of natural elements in urban areas.
We will begin by discussing some key moments in the relationship between urban areas and natural elements. This is not intended to be an exhaustive overview, and is limited to Western cities, mainly due to their importance in the emergence of urban development models destined to be exported worldwide.  We will begin with the 18th century, when this relationship was first considered in relation to social cohesion[2]. It was during the Enlightenment that the modern-day political connotation of nature in cities emerged.
Another lesson that can be learned from history is the close connection between nature in the city and the technological aspect that is the other guiding thread of our considerations. This is seen in particular in actions such as extensive planting in Paris under the Second Empire or the creation of Central Park in New York from 1857. The introduction and upkeep of tree-lined avenues, gardens and parks were not only possible through technical prowess, but also they often came in tandem with major urban infrastructure projects, as did Central Park. In Haussmann's Paris, they were actually forms of infrastructure in their own right. We will see that this assimilation between nature and infrastructure is set to be one of the key characteristics of the current situation, at a time when the reversal of land artificialization, urban forests and wetlands appear to be the only effective protection against some of the major effects of global warming.
A brief look at the relationship between urban modernity and nature in cities demonstrates the extent to which, in many ways, we have inherited from this controversial moment in the development of urban planning and architecture, despite Bruno Latour's insistence that "we have never been modern"[3]. Nowadays, the concept of the garden city can be found in modern cities such as Singapore, which claims to be a "city in nature"[4].
Beyond the wide range of contemporary achievements, attitudes and projects, a new understanding of urban areas appears to be emerging.
As part of the current debate on the presence of nature in the city, history informs our understanding of the long-established values and practices in contrast to undeniably new elements, such as those concerning climate change. We must start by noting that these new elements are not due to the climate emergency alone. They are related to a brand-new way of considering the budding social contract and to a range of initiatives without any real historical equivalent. This results in us considering the relationship between urban nature and technology with a fresh perspective. Beyond the wide range of contemporary achievements, attitudes and projects, a new understanding of urban areas appears to be emerging. Following on from the popularity of smart cities in the 2010s, green cities may well play an even more decisive role in the emergence of a new urban ideal. It is likely that digital technologies and urban nature will converge in the near future, although much of this development has yet to unfold. For example, technology may contribute to a better understanding of plants and animals present in cities as well as facilitate the management of scarce water resources and the preservation of fragile urban ecosystems.
As we move from history to the current situation, we will finish by directly addressing one of the paradoxes of our contemporary relationship with the natural elements. We refer to nature constantly, at a time when the leading philosophers, anthropologists and sociologists criticize the notion which they believe has become outdated given the need to completely rethink the relations between humans and non-humans. What should we think about this apparent contradiction? It all depends on what is meant by nature as it is both unchanging and passive according to some Western traditions while having dominant characteristics which have been enduringly shaped by science and technology. It may be preferable to adopt a more open set of approaches to what is non-human, the content of which varies significantly depending on the era and the society considered. It is better to think about different forms of nature rather than nature as a monolith, which is why this terminology was selected for the title of this position paper.
[1] François Hartog, Regimes of Historicity, Presentism and Experiences of Time, New York, Columbia University Press, 2015.
[2] This limitation is gradually lessened as many global cities become modern, in the Western meaning of the term. Plantations, parks and gardens in the European or North American style could be found well beyond their original area as of the last decades of the 19th century.
[3] Bruno Latour, We have never been modern, Cambridge, Harvard University Press, 1993.
[4] Peter Rowe, Limin Hee, A City in blue and green. The Singapore story, Singapore, Springer Nature Singapore, 2019.
Traduction réalisée par Barbara Banks
These other publications may also be of interest to you:
La Fabrique de la Cité
La Fabrique de la Cité is a think tank dedicated to urban foresight, created by the VINCI group, its sponsor, in 2010. La Fabrique de la Cité acts as a forum where urban stakeholders, whether French or international, collaborate to bring forth new ways of building and rebuilding cities.